FOR MANAGERS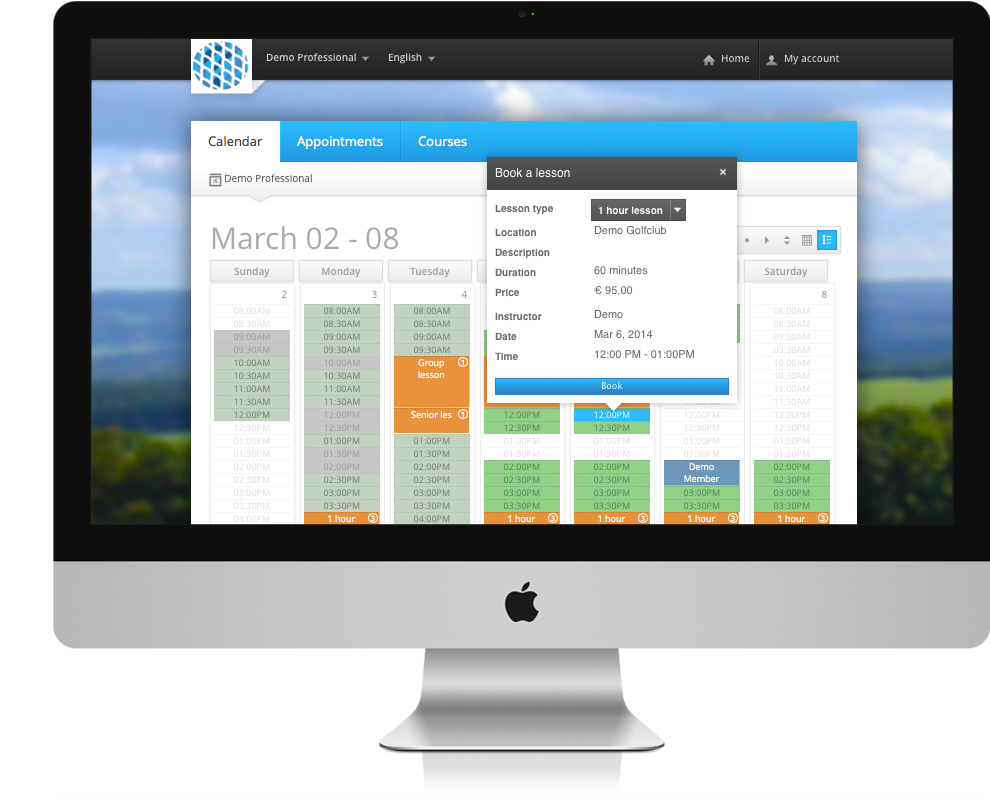 iGolfinstructor enables you to increase the number golf lessons booked at your golf academy. By providing an online calendar for your golf professionals, members now have the possibility to book lessons anywhere at anytime. iGolfinstructor can be accessed by computer, tablet and smartphone reducing the occurrence of missed bookings.
Currently your members book a golf lesson at the reception or call to make an appointment. Booking a lesson should be easy! Why not make it easy with iGolfinstructor. With iGolfinstructor golfers aren't limited to specific opening hours, the easy to use platform allows them to clearly view the availability of lesson times online for all the golf professionals at your academy.
| | |
| --- | --- |
| Grow revenue | |
iGolfinstructor provides you with a diverse range of tools to grow the revenue of your golf academy: Setup various lessons types for your members to choose from. Sell prepaid lesson packages, which can be used to pay for golf lessons. Sell memberships/licenses to your members (which can give them specific privileges or credits for lessons). Setup discounts or regulate your yield management with the discount module.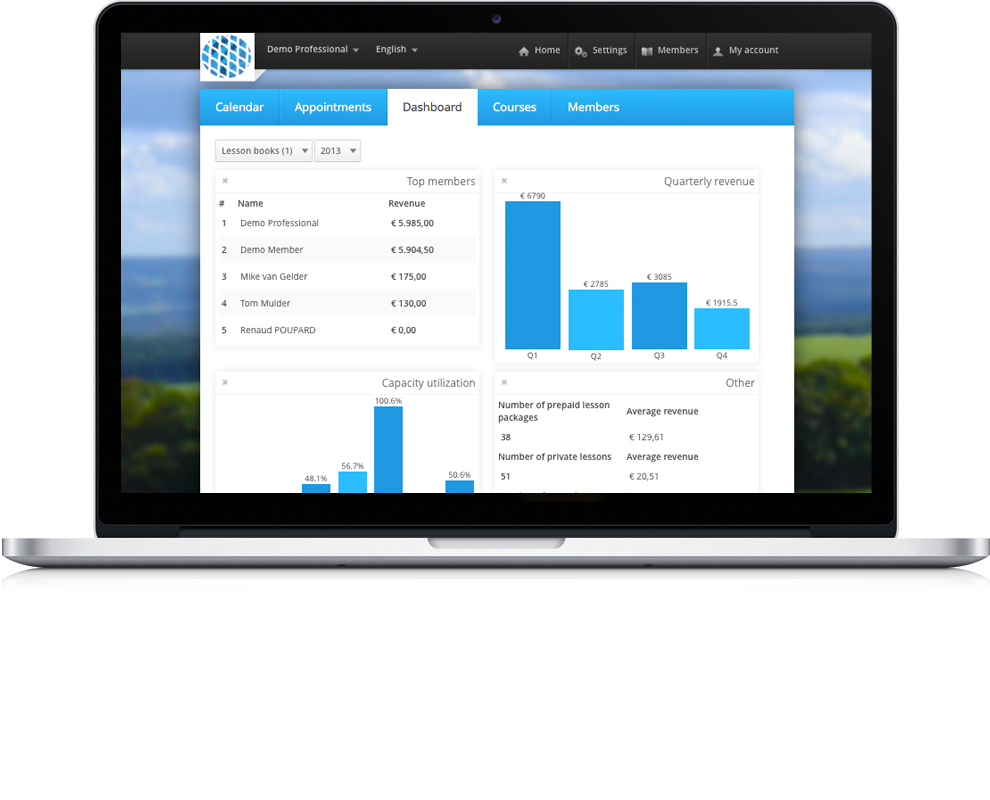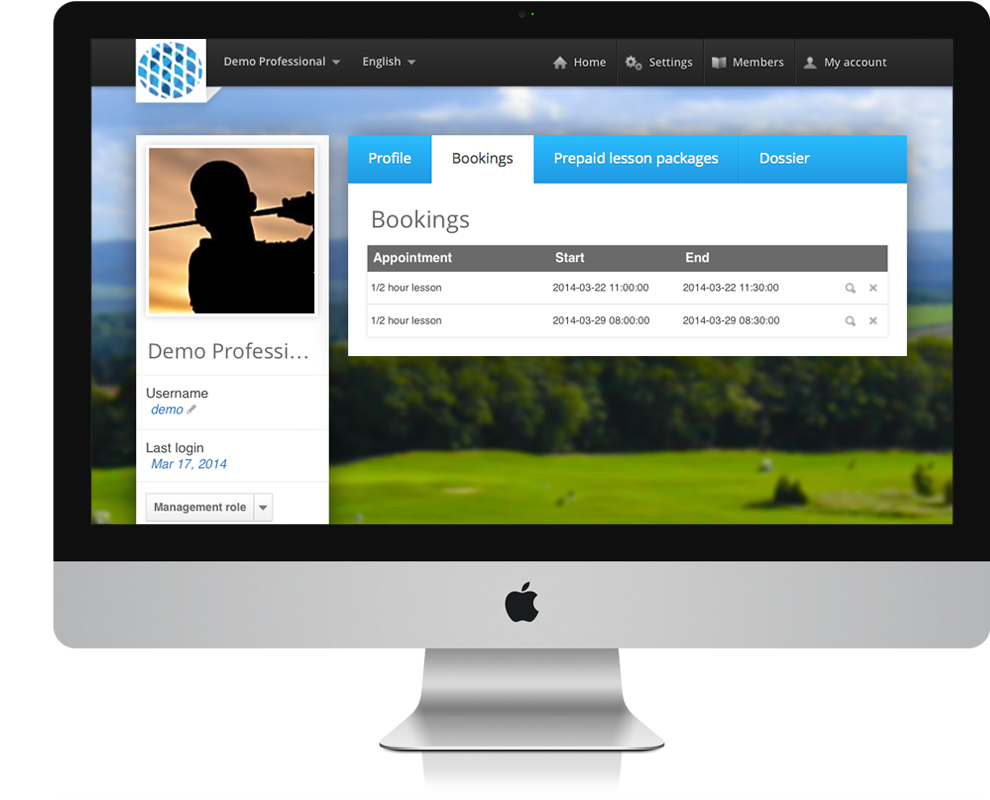 | | |
| --- | --- |
| | Improve your marketing |
Happy customers means profitable business. In this competitive market golf courses need to stand out from the competition with their service, facilities and standards. iGolfinstructor allows you to do just that, enabling your academy to:
Offer online lesson booking.
Understand who your customers are and what they want
Capture important data from your customers to improve the personal focus and accuracy of marketing campaigns
Stay in touch with members and guests with the mailing module
Is your golf academy an area of your business that you would like to take more control of? Do you feel you are missing out on a potentially key revenue stream? iGolfinstructor can give you the control you need to successfully market and manage your golf academy. The iGolfinstructor dashboard delivers insightful overviews of your academies performance including sales and revenue results in real time. In addition, iGolfinstructor allows you to create management roles to allow specific levels of access to your employees.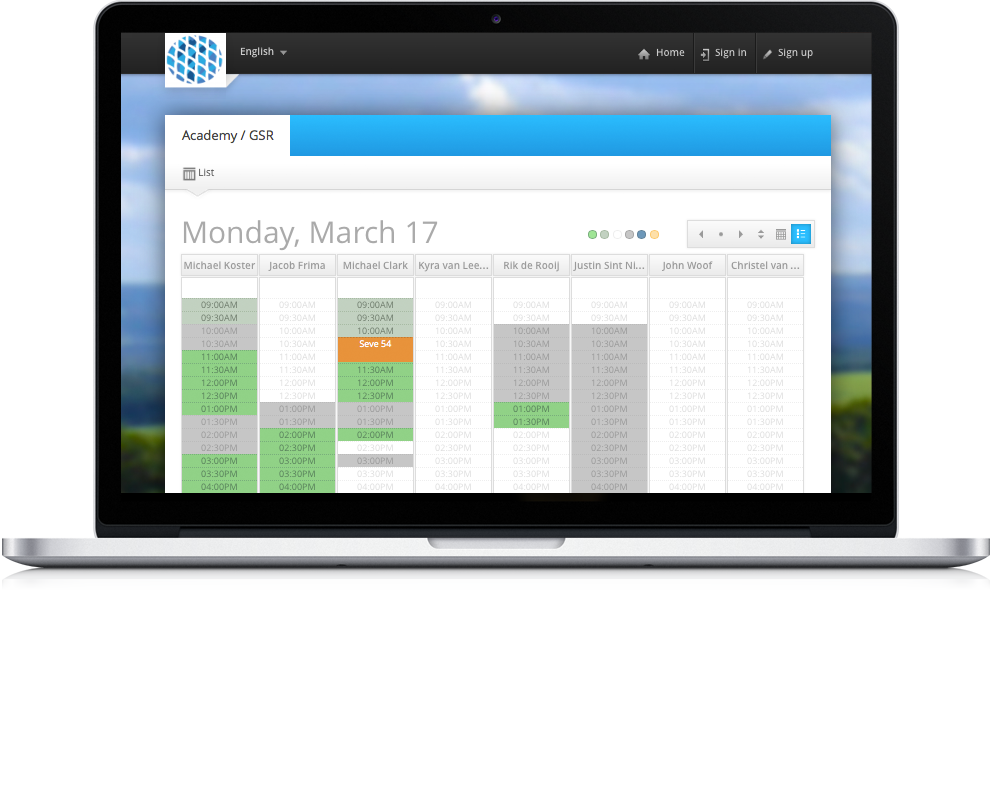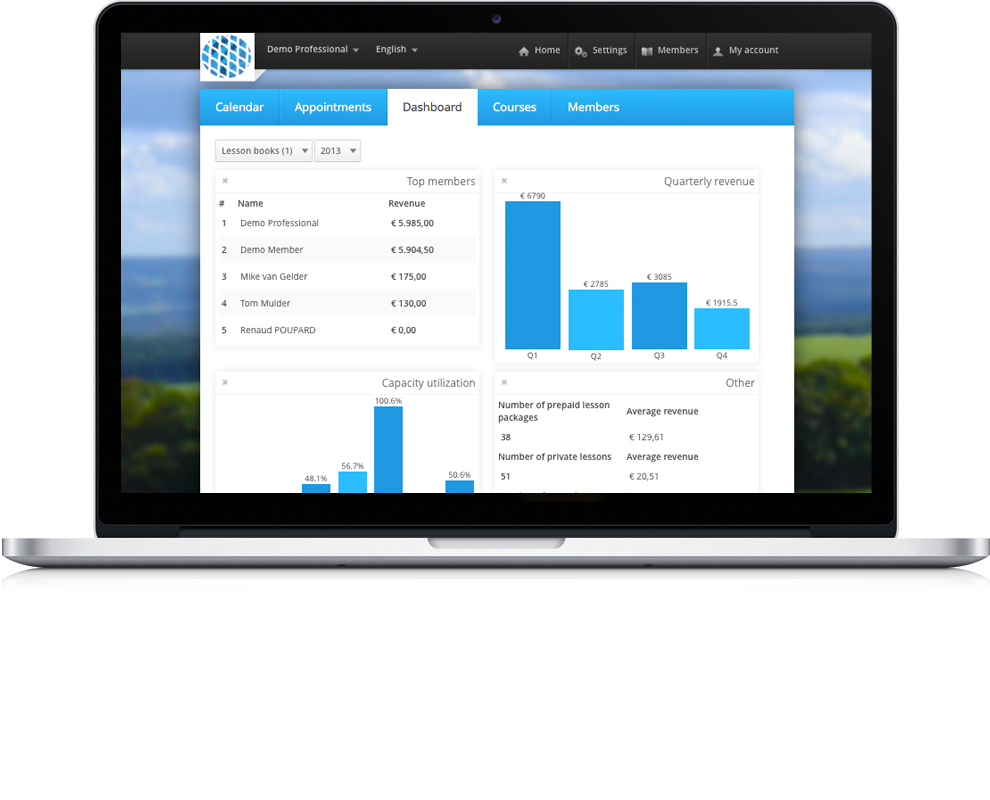 iGolfinstructor keeps track of everything that is purchased and booked online enabling you to track the payment status of the booked golf lessons, prepaid lesson packages and/or memberships at any given time.
In addition, iGolfinstructor provides you with a great dashboard. The dashboard delivers valuable revenue and sales data for each professional or the academy as a whole, in real time. This key data can be used to further develop your business and marketing strategy.